"I am prepared to sacrifice every so-called privilege I possess in order to have a few rights."
Let us introduce you to INEZ MILHOLLAND ~ Forward into Light
It is time you meet this woman who invested in our lives.
It is time you know her name, finish the work at hand
and do something to make this world a better place.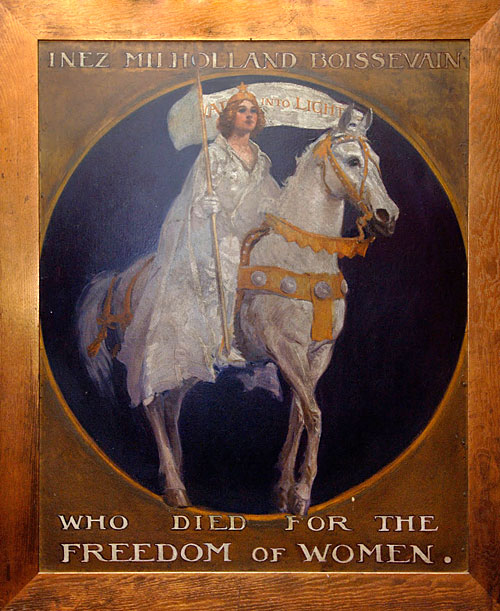 The most brilliant, beautiful iconic feminist you never heard of, Inez Milholland.
She asks the same question we ask in 2016, though she asked it in 1916,
"Mr. President, How long must women wait for liberty?"
Watch the Trailer Now
A Superwoman, a rare radiant creature.
The Women Lawyers' Journal
A brave and bold woman who used her brains to right wrongs and champion the unfortunate.
Linda Lumsden
The Poster Girl of Radicalism.
New York Times
One of the greatest women we ever had in our movement.
Alice Paul
The Beauty of the Suffrage Workers.
The Anaconda Standard
It is feminine to faint under severe strain but it is also feminine to come back and finish the work at hand.
The LA Times
A headline making machine.
Harriot Blatch & Alice Paul